Taking Away The Stress From Water Damage Restoration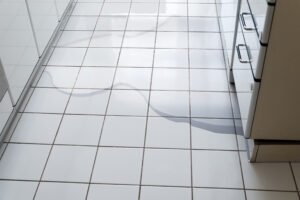 Dealing with water damage in your New Haven home is full of unexpected problems. It is unfamiliar, stressful, and overwhelming when you find a water damage disaster in your home, and often leaves you wondering what to do next. It is normal to feel all these emotions when you need water damage restoration, but hopefully we can help ease the stress from the unknown by explaining just what it entails so you know what to expect when you call Atlantic Restoration to respond to your water damage emergency.
Water Damage Restoration in New Haven
First things first, let's explain just exactly what water damage restoration is. It's a specialized service that resolves water damage by removing water from your home and then restoring it to its pre-loss condition. Since water damage compounds over time, it is important to call in a restoration team as soon as possible so they can mitigate any further damage. Water can absorb very quickly into porous materials like wood, carpet, drywall, and insulation so acting fast to stop the water and get it removed could make all the difference in saving these materials versus replacing them. Restoring a home after water damage will have the best results and outcome when it can happen as soon as possible. That being said, let's go over the steps to water damage restoration so you know what to expect when you can for help.
Before any corrective action can be taken, there must be an initial inspection and assessment. This is the first step of water damage restoration. A professional will arrive at your home as soon as possible and perform a detailed assessment of the damage and situation. With the use of professional moisture detectors, restoration professionals can get an accurate idea of just how much water damage repair work will be needed to restore the damage area. This initial inspection allows the specialists to categorize and classify the damage, and then devise a plan of action to reverse the damage and restore your home. They will also be able to give a rough estimate of timeframe and expected costs for your specific project, but keep in mind that there are always unexpected issues that arise with water damage so both time and cost are subject to change.
The next step of the process is the actual removal of the water. Removing water can be a difficult task, especially depending on the location of the damage and how much water is present. Water extraction may require the use of pumps, vacuums, and other industrial equipment to ensure all the water has been removed from the area. After the water has been removed, the next step can begin.
Drying out the affected area is step three of the restoration process. If any moisture is left behind, it can facilitate mold growth and lead to other problems for your home, so this step is critical. Commercial-grade air movers and dehumidifiers are brought in to speed up the drying process and ensure that all materials exposed to the water are thoroughly dried out. It is important to have restoration specialists monitor this phase to ensure moisture levels of walls and floors are adequately resolved.
Step four of the process is cleaning and sanitizing the area. In order to preserve as much as possible, proper cleaning should be performed by trained experts who know the sanitization requirements for water-damaged homes. Once the area is clean and sanitized, the final step of restoration can begin.
In order to complete the water damage restoration, final repairs, replacements, and rebuilds (when necessary) must be performed. Materials that were damaged beyond repair will be replaced, and your home will be restored to its pre-loss condition in this step of the process. When you rely on Atlantic Restoration to handle your water loss job, you can rest assured that each and every step of the process will be followed with great attention to detail, and you will be informed all along the way. We will take the unexpected out of water damage and provide you with the results you want and expect for your home.